How to get to the campsite:
N.B. Its better to avoid the center of Bracciano and take an alternative road
to the campsite because Bracciano has very tight Streets.
This tip is mandatory if you have a trailer or you are driving a camper. Coming from
the North follow "Via delle coste" till the end (Round about), then turn left on "Via Claudia"
and right on "Via San Celso" as you can see below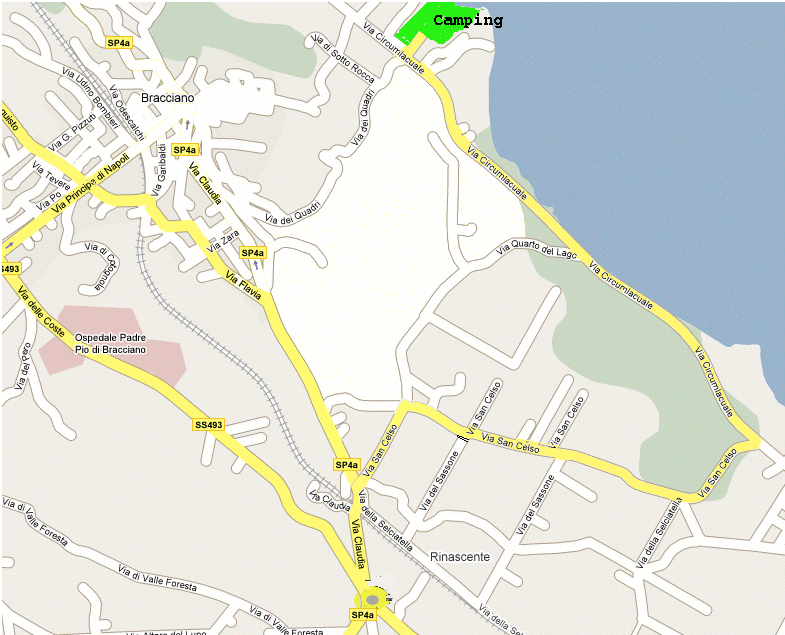 Coming from the South (Roma), just before Vignadivalle turn right and pass under the bridge
that can be seen from the main road, turn right and then on the left at the first cross,
and after one minute you will see the lake; at the cross turn left and go straight
with the lake on your right; after 5 km you will find the entrance of the campsite
on your right. Welcome!